Course Overview
In this course, you will learn everything you need to know to build and maintain your own Drupal website, from simple blogs to more complex database applications. The training will consist of live online video sessions and offline assignments. During the course, you will build your own complete Drupal site, with custom content types, dynamic pages and forms, and e-commerce integration.
Who is it for?
Anyone who wants to build a Drupal website for their organization or business.
Web designers and developers looking to use Drupal with their clients.
Website administrators tasked with maintaining and enhancing their existing Drupal sites.
This class is designed for people who have never worked with Drupal, but it's also appropriate for those with some experience who want to build more complex applications. A basic understanding of content management systems is helpful, but knowledge of HTML, CSS and programming experience is not required.
How is it taught?
The class will consist of six weekly video lessons, each around 2 - 2.5 hours, and six live lab sessions with the instructor. The lessons will cover all the topics listed below and can be watched anytime that is convenient for you. At the end of each lesson, you will be given an assignment to practice what you've learned. (We will provide web hosting for your practice work, so you don't need to worry about setting that up.) The lab sessions will be conducted online, using the webinar software GotoMeeting. During the sessions, the instructor will answer all your questions from and will help troubleshoot any issues you have doing the assignment. (GotoMeeting allows us to view your computer, and take control of your keyboard and mouse if needed. So, we can see any error messages that you're seeing and figure out how to fix it in realtime.)
In addition to the live sessions, students will have access to an online forum to discuss assignments with other students and ask the instructor questions.
Lessons In This Course
Lesson 1: Drupal Core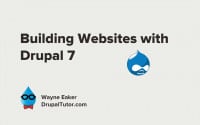 00:14:08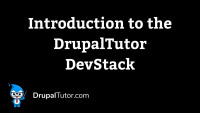 00:15:25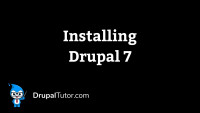 00:08:29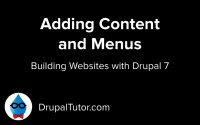 00:43:01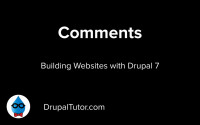 00:30:07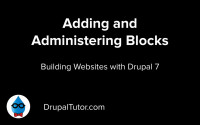 00:19:38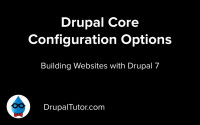 01:06:04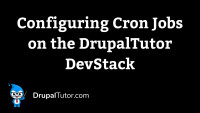 00:09:04
Lesson 2: Installing and Updating Drupal Modules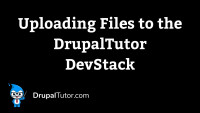 00:01:43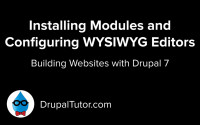 00:41:04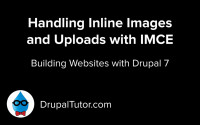 00:46:40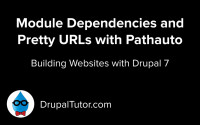 00:23:23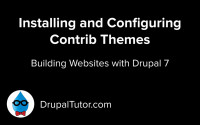 00:23:29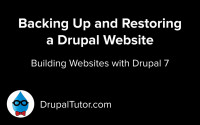 00:14:59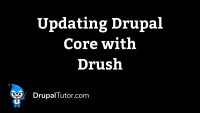 00:05:04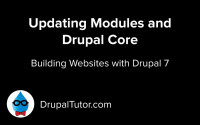 00:24:03
Lesson 3: Custom Content Types and Fields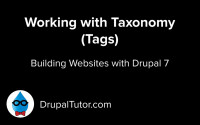 00:16:32
01:07:15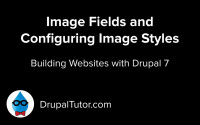 00:25:35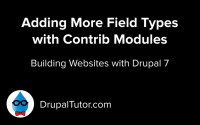 00:28:50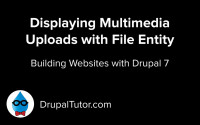 00:26:35
Lesson 4: Building Dynamic Pages with Views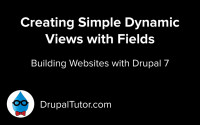 00:42:24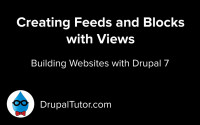 00:28:28
00:23:22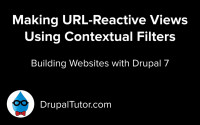 00:20:19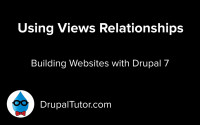 00:12:27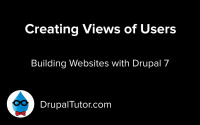 00:11:28
Lesson 5: E-Commerce with Drupal Commerce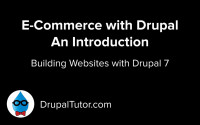 00:06:23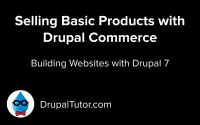 00:37:48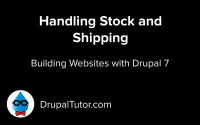 00:32:35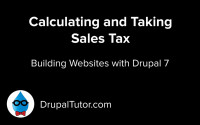 00:05:54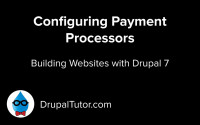 00:07:42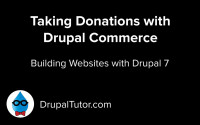 00:17:19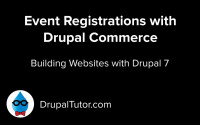 00:19:14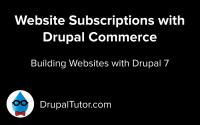 00:13:50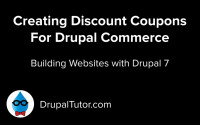 00:11:46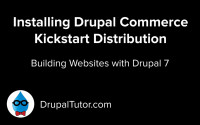 00:14:47
Lesson 6: A Tour of Popular Drupal Modules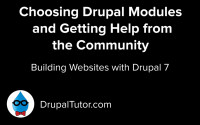 00:22:11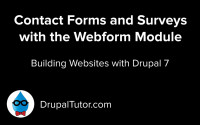 00:39:17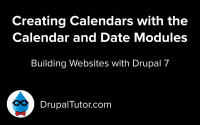 00:31:35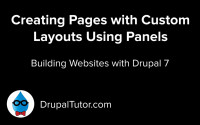 00:25:21
00:25:21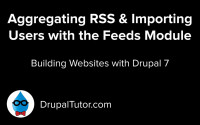 00:22:50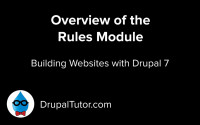 00:22:55
Appendix: Using Local Development Environments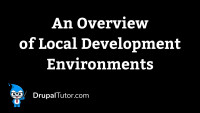 00:01:50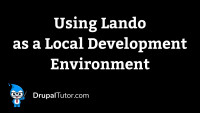 00:39:00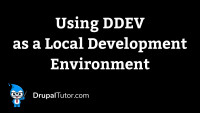 00:28:36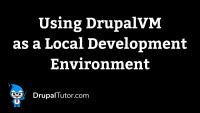 00:30:38
See It In Action
Watch this sample video to get a sense of what this course is like.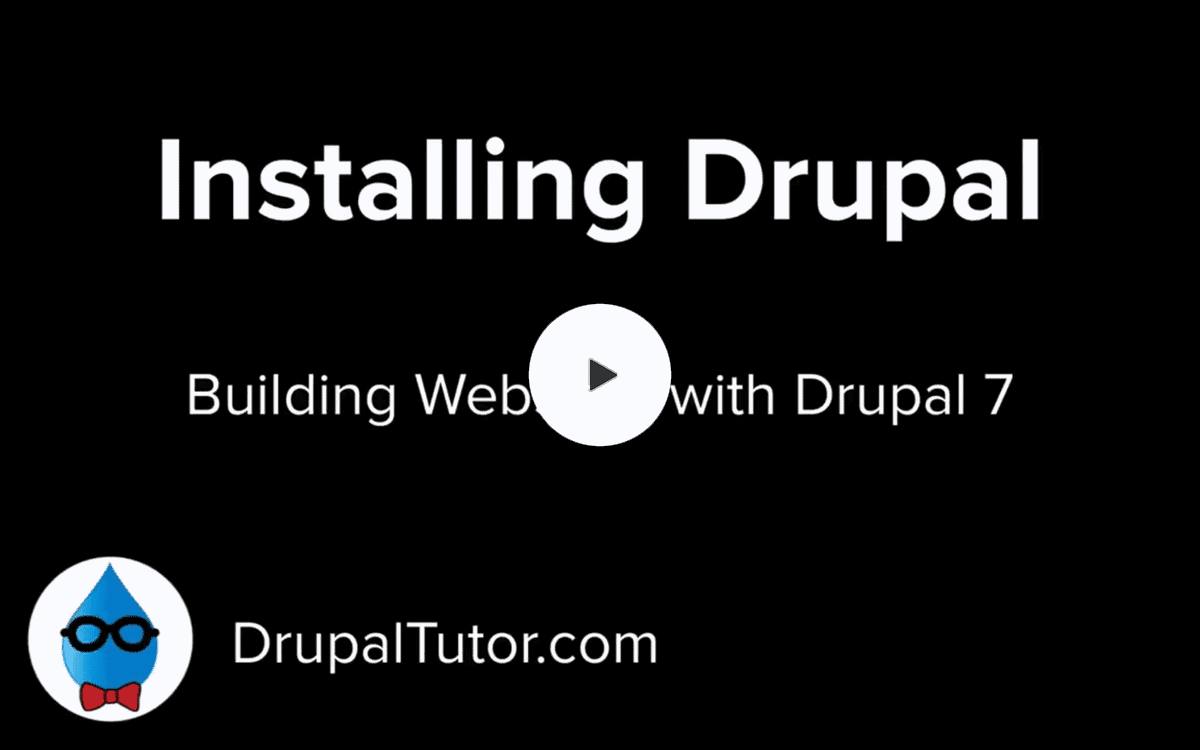 About Your Instructor
Wayne Eaker is the director and chief developer of Zengenuity. He's a Drupal expert with years of experience building highly-customized Drupal websites. He is also a seasoned trainer, having taught professionals, corporate clients and high school computer science students.
What People Are Saying
Students love the Building Websites with Drupal 7 class.
"This was a wonderful course and very insightful. I've gone from a beginner to feeling confident in producing my own web page in a matter of weeks. Thanks Wayne!"
Dale from Kalamazoo, Michigan
"Loved the class. Learned a lot. The speed was a bit fast but in the end I was glad to get more information by going quickly and having the videos to refer back to is critical."
Joanne from Ford, Pennsylvania
"Wayne, I love the way you teach. You always remember to go through all the steps, you show us how it works straight out of the box before customizing, and your expert knowledge comes through every step of the way. Thank you."
Debbie from Long Grove, Illinois
"It was incredible. For me it was like sucking on a fire hose of information, but I loved it...Watching the video was really instructive, not only about the information conveyed, but how you use tabs to increase your efficiency in switching views, or how you create things, check them out, and if they don't work, watching how you debug it. It means to me it's okay if it doesn't work quite right the first time. Anyway, all of this kind of thing was invaluable that you could never get from an email or a book.
The webinar format and lab are awesome. To have you be able to watch me try to do something, and then use your mouse to show me what to do, is like having an instructor over my shoulder watching me...awesome technology."
Peter from Falmouth, Massachusetts
"Wayne, you are the best computer instructor I have ever had. You explained things so well, and went step by step making sure that the material was well covered. Your knowledge of Drupal is very impressive, and you were able to convey that knowledge without any problems. You are definitely an excellent instructor."
Marlene from Silver Spring, Maryland
"Wayne was very organized and thorough with all the details in each lesson and was professional, helpful, and friendly during the Live Session videos. The time frame given between the video uploads and the Live Session works well. Because you can watch the videos forever, you are able to watch them on your own schedule as well as have future reference after the course is over. It is apparent that Wayne is a Drupal Wizard! I highly recommend this course to anyone interested in learning Drupal."
Laura from Williamsburg, Virginia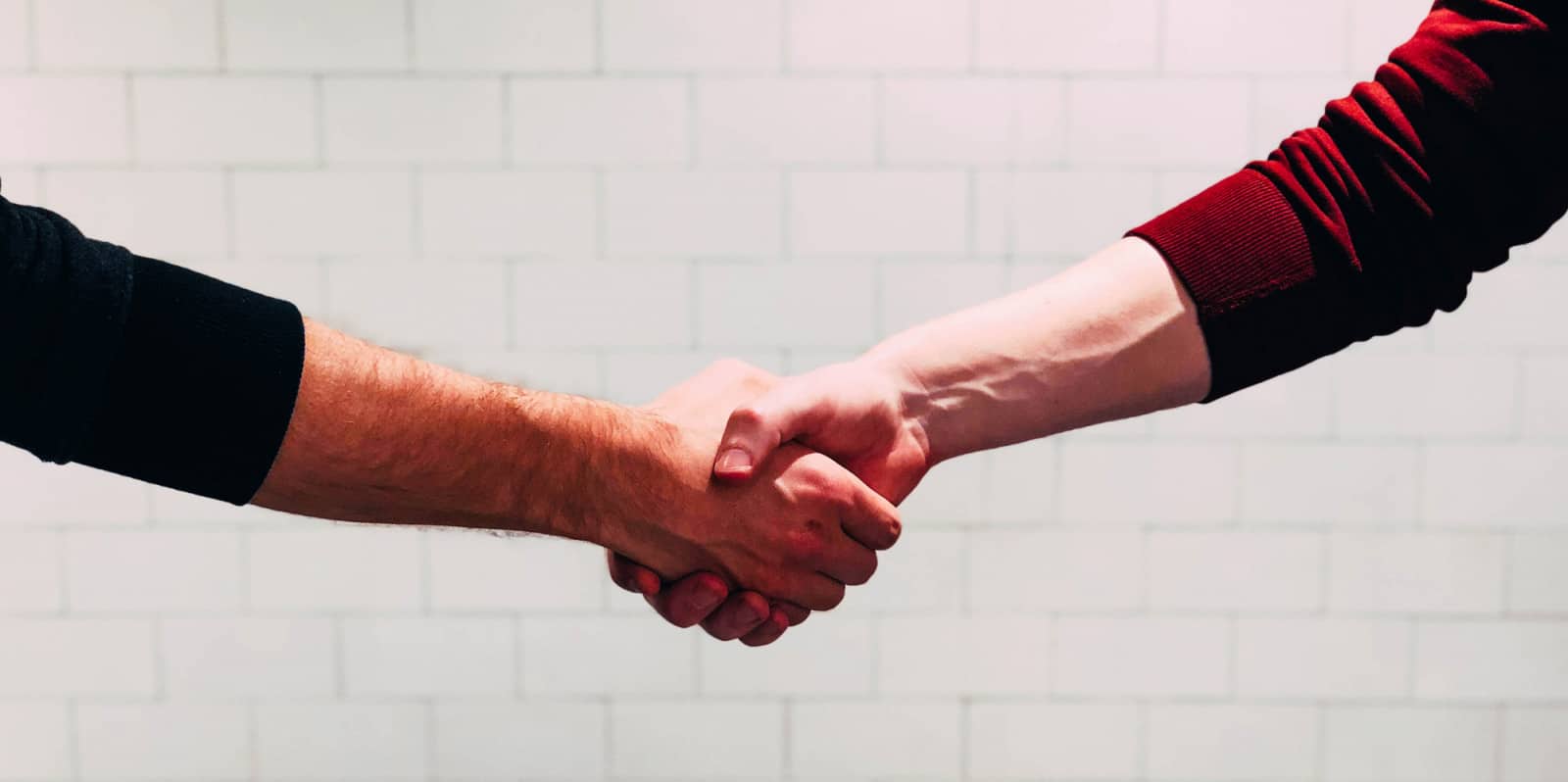 Our Guarantee
Try this course for a week, and if you don't agree that it's the best way to learn Drupal, we'll refund the full price. No questions asked.